The summer's hottest beachside club and pool party is in Queens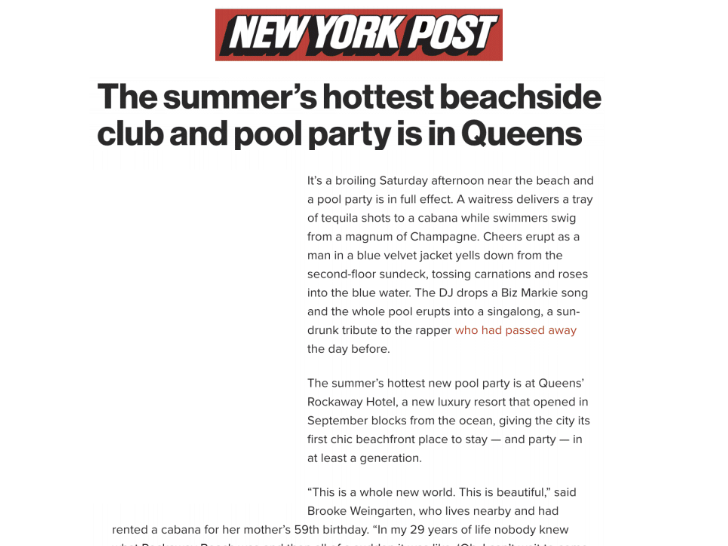 The summer's hottest new pool party is at Queens' Rockaway Hotel, a new luxury resort that opened in September blocks from the ocean, giving the city its first chic beachfront place to stay — and party — in at least a generation.
"This is a whole new world. This is beautiful," said Brooke Weingarten, who lives nearby and had rented a cabana for her mother's 59th birthday. "In my 29 years of life nobody knew what Rockaway Beach was and then all of a sudden it was like, 'Oh, I can't wait to come there.' "
In the pool, Weingarten felt the scene was a victory lap for the peninsula's comeback after Hurricane Sandy nearly wiped it out.
"I like that all these different communities can come together and vibe out. It's a relaxing environment," she said. "That's what Rockaway is in a nutshell."