The 21 Best New Hotels of 2021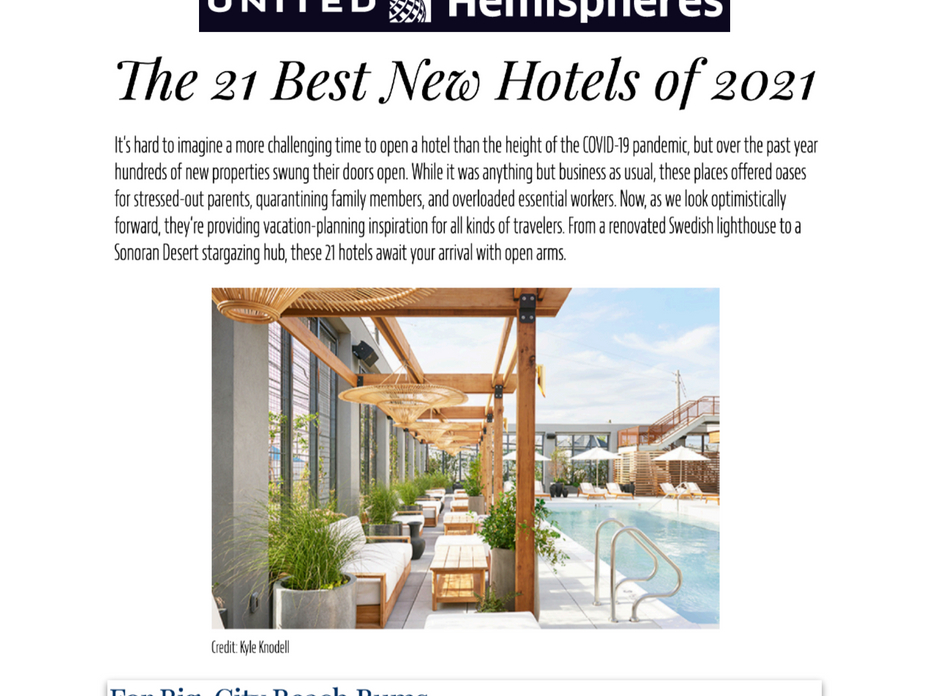 CHECK INTO ONE OF THESE PROPERTIES ON YOUR NEXT GETAWAY - It's hard to imagine a more challenging time to open a hotel than the height of the COVID-19 pandemic, but over the past year hundreds of new properties swung their doors open. While it was anything but business as usual, these places offered oases for stressed-out parents, quarantining family members, and overloaded essential workers. Now, as we look optimistically forward, they're providing vacation-planning inspiration for all kinds of travelers. From a renovated Swedish lighthouse to a Sonoran Desert stargazing hub, these 21 hotels await your arrival with open arms.
For Big-City Beach Bums
The Rockaway Hotel
Queens, New York
As the Ramones told us in 1977, Rockaway Beach is not far to reach—which is why it's always been a great day-trip option for New Yorkers. But with the opening of the hipster-luxe Rockaway Hotel in September, there's no reason to rush back to Manhattan. Just one block from the boardwalk and two from the ferry, this 53-room property seamlessly straddles the line between chic urban stay and laid-back beach escape, with a rooftop bar that's prime for whale watching (seriously) while downing a Shark Bite cocktail, and a heated pool for when the Atlantic is too fierce. The space is imbued with NYC flavor, from the local art on the walls to a partnership with Locals Surf School to, yes, the Ramones photo books in the rooms.