The 10 best places to eat and drink around Rockaway Beach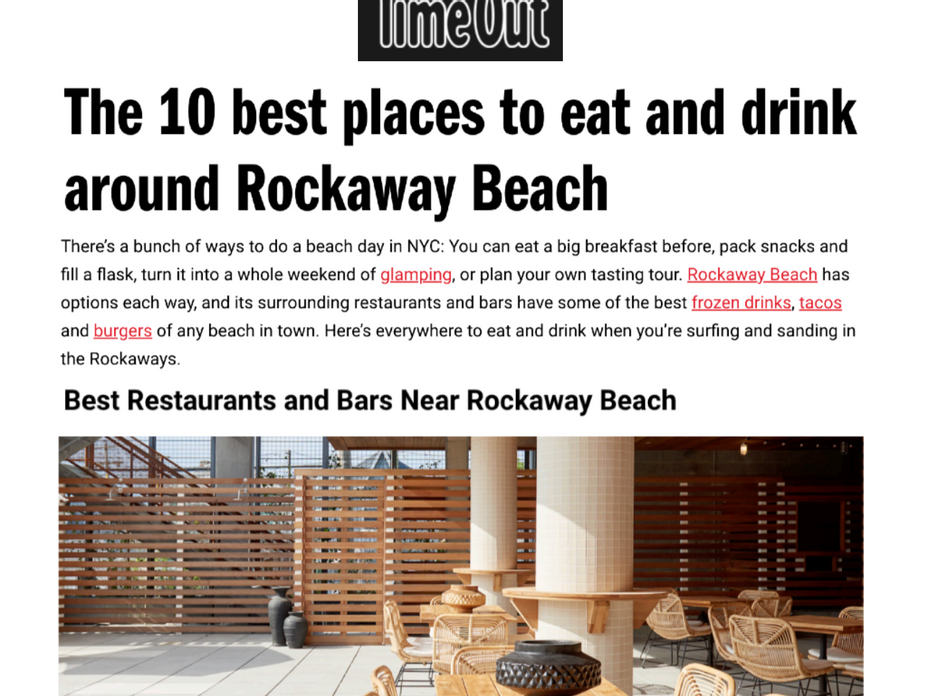 Pair these frozen drinks, pints, burgers, dogs, ceviche and empanadas with your swimsuits, sunscreen and floppy hats. - There's a bunch of ways to do a beach day in NYC: You can eat a big breakfast before, pack snacks and fill a flask, turn it into a whole weekend of glamping, or plan your own tasting tour. Rockaway Beach has options each way, and its surrounding restaurants and bars have some of the best frozen drinks, tacos and burgers of any beach in town. Here's everywhere to eat and drink when you're surfing and sanding in the Rockaways.
The Rockaway Hotel Rooftop
One of the newer additions to the area, the sprawling Rockaway Hotel opened last September, making this The Rooftop's first full summer in operation. Hit the 6,000-square-foot, sixth floor space for skyline and ocean views, raw bar and cocktails.