Lilac Jam Brings an Intimate Musical Affair to New York's Rockaway Hotel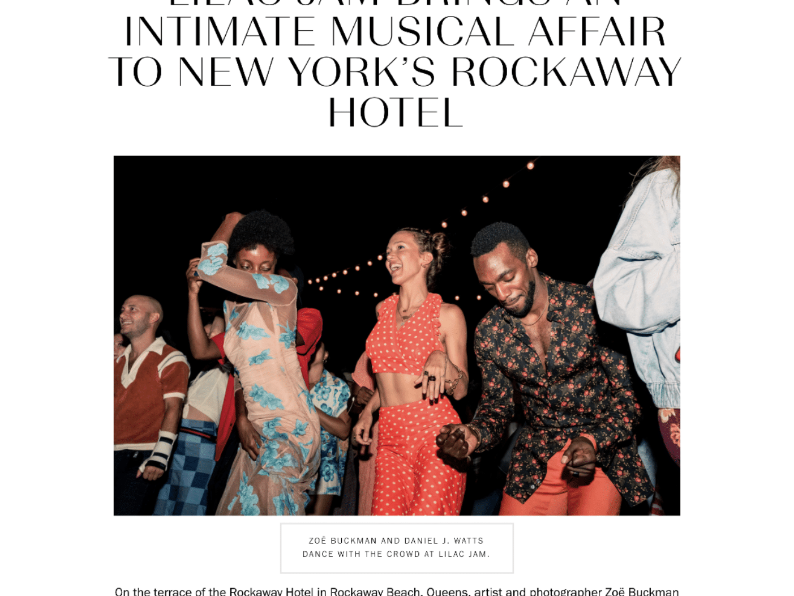 On the terrace of the Rockaway Hotel in Rockaway Beach, Queens, artist and photographer Zoë Buckman and actor and poet Daniel J. Watts hosted the July 22 edition of Lilac Jam, a monthly curation of music and performance. Each time the gathering assembles, a new lineup of talents performs for a small yet always lively crowd at the beachside venue. Musicians are called up to the stage after observing from the audience, joining their friends for impromptu pieces of soundbite magic. Lilac Jam feels more like a welcoming neighborhood party than a ticketed concert. In last week's third iteration, Lilac Jam's magnetism returned in full force.
By the end of the night, nearly everyone was on their feet. Performers mingled with the crowd, shaking hands and sharing smiles, cementing Lilac Jam as a truly democratic musical experience. As instruments were packed up and the Ubers were called, partygoers lingered, savoring every last drop of the evening. Lilac Jam's founders, Buckman and the Rockaway Hotel's Michi Jigarjian, have borne a space as intimate as it is inviting.