Hottest New Hotels For 2021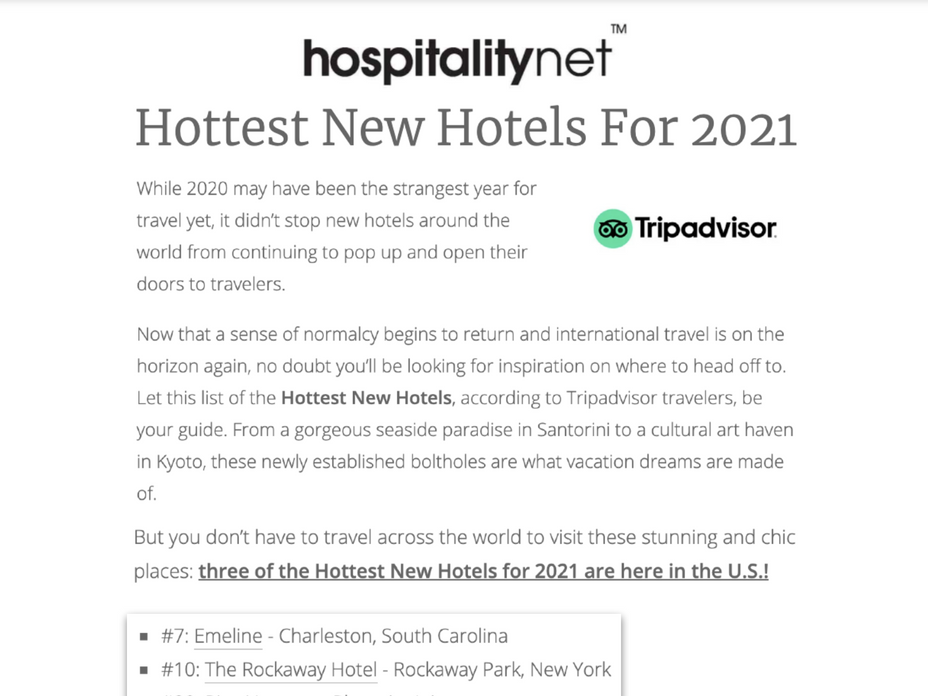 Hottest New Hotels for 2021 - While 2020 may have been the strangest year for travel yet, it didn't stop new hotels around the world from continuing to pop up and open their doors to travelers.
Now that a sense of normalcy begins to return and international travel is on the horizon again, no doubt you'll be looking for inspiration on where to head off to. Let this list of the Hottest New Hotels, according to Tripadvisor travelers, be your guide. From a gorgeous seaside paradise in Santorini to a cultural art haven in Kyoto, these newly established boltholes are what vacation dreams are made of.
But you don't have to travel across the world to visit these stunning and chic places: three of the Hottest New Hotels for 2021 are here in the U.S.!
This was a year of stiff competition, and the Best of the Best Awards only recognize less than the top 1% of hotels around the world, so to be recognized – especially in a year like this where travel was so altered – is a massive achievement.
Below are the Top 10 (here are the top 25), here are high-res images (browse through and you'll be certain why these are the winners!), and here is the official press announcement.
10 Hottest New Hotels in the World for 2021
10. The Rockaway Hotel - Rockaway Park, New York, United States - The Rockaway Hotel is your urban beach getaway with a new view of New York City. Their unparalleled focus on high service, amenities and recreational relaxation creates an accessible respite whether you are a lifelong New Yorker or just in town for a visit.
CLICK HERE TO SEE ONLINE ARTICLE