15 Exciting New Restaurants Open in Queens Right Now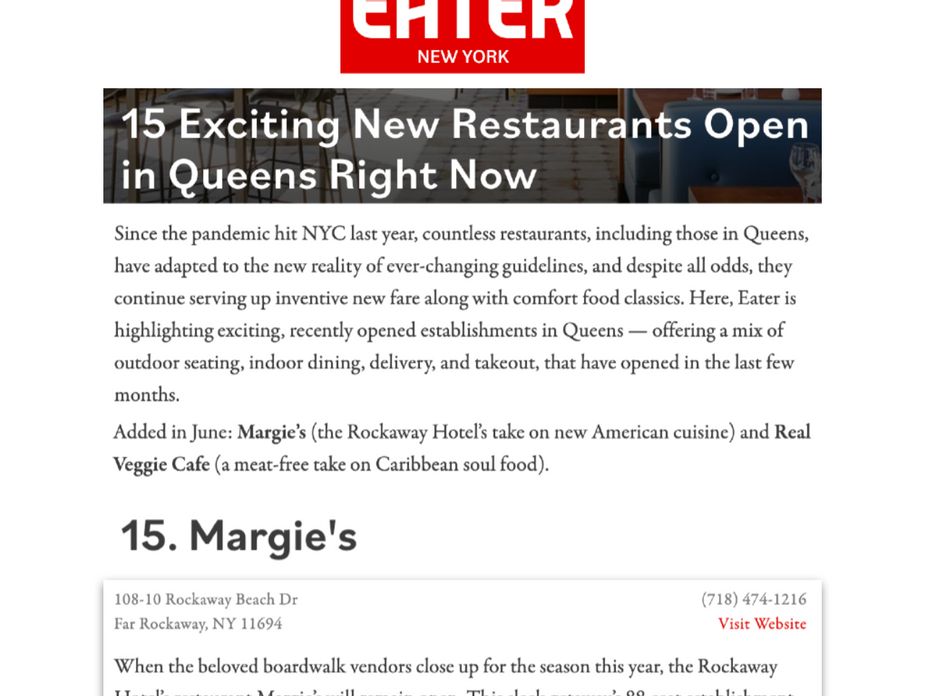 Reinvented American classics at the Rockaway Hotel - Since the pandemic hit NYC last year, countless restaurants, including those in Queens, have adapted to the new reality of ever-changing guidelines, and despite all odds, they continue serving up inventive new fare along with comfort food classics. Here, Eater is highlighting exciting, recently opened establishments in Queens — offering a mix of outdoor seating, indoor dining, delivery, and takeout, that have opened in the last few months.
Added in June: Margie's (the Rockaway Hotel's take on new American cuisine)
Margies - When the beloved boardwalk vendors close up for the season this year, the Rockaway Hotel's restaurant Margie's will remain open. This sleek getaway's 88-seat establishment draws inspiration from American classics with a heavy emphasis on seafood — think lobster toast, linguini with clams, and scallops a la plancha with garlic-and-parsley cream. For now, Margie's is only open for dinner Wednesday to Sunday between 4 to 10 p.m.