14 Couples Retreats Near NYC That Make for the Perfect Weekend Getaway
Here are a handful of romantic couples retreats near NYC that make for a perfect long weekend trip, whether you're looking to explore a new destination or cozy up in your hotel room.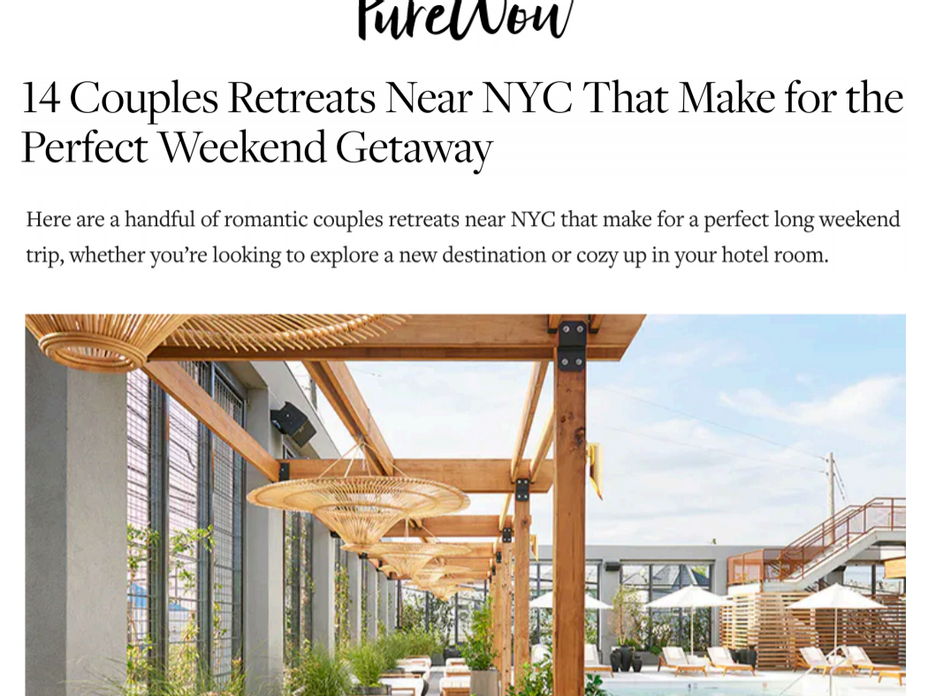 10. THE ROCKAWAY HOTEL (ROCKAWAY BEACH, NEW YORK)
This stunning new hotel opened up towards the end of the summer season during the pandemic, so it's been slightly under-the-radar until now. For couples looking to stay closer to home—but wanting the feel of a far-away place—it's a fantastic option that's less 90 minutes from Times Square via subway, or even quicker in an Uber, car, or by ferry.
Vibrant, stylish and in the heart of one of New York City's most beloved and evolving neighborhoods, Rockaway Beach, the hotel takes cues from the area's surfing history, and provides many luxe experiences along the way, like an infrared sauna and a gallery-like art collection you and your S.O. can take advantage of (in a considered and socially-distanced way, of course). The property is also enticing couple staycations with movie screening nights, winter surfing (it's a thing!), live music, and fitness and wellness classes; as a bonus, it's also one of the more budget-friendly options on this list, with winter rates starting around $200/night.