10 Reasons NYC Will Be Better Than Ever This Summer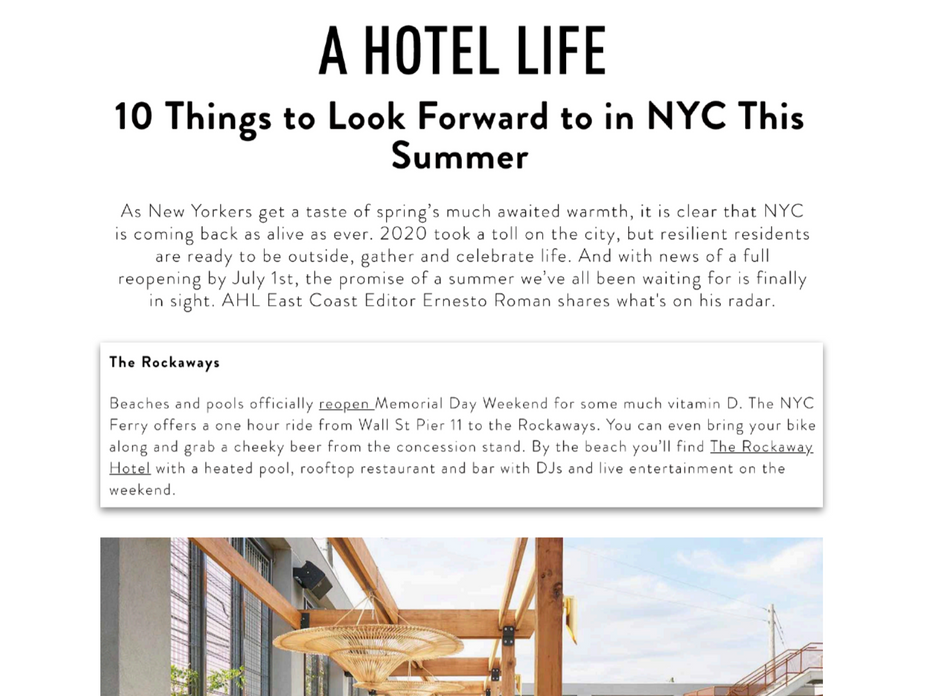 As New Yorkers get a taste of spring's much awaited warmth, it is clear that NYC is coming back as alive as ever. 2020 took a toll on the city, but resilient residents are ready to be outside, gather and celebrate life. And with news of a full reopening by July 1st, the promise of a summer we've all been waiting for is finally in sight. AHL East Coast Editor Ernesto Roman shares what's on his radar.
The Rockaways
Beaches and pools officially reopen Memorial Day Weekend for some much vitamin D. The NYC Ferry offers a one hour ride from Wall St Pier 11 to the Rockaways. You can even bring your bike along and grab a cheeky beer from the concession stand. By the beach you'll find The Rockaway Hotel with a heated pool, rooftop restaurant and bar with DJs and live entertainment on the weekend.
CLICK HERE TO SEE ONLINE ARTICLE