The Pool House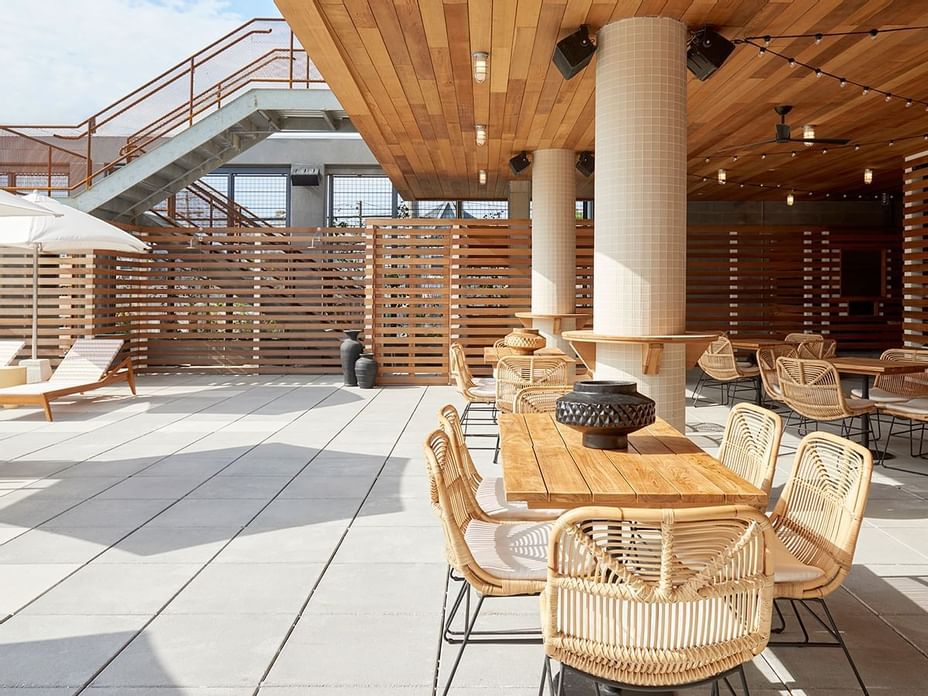 Join us for a poolside dining experience, featuring chef's signature breakfast & all day menus, raw bar options and full cocktail program. Reservations are available and walk-ins accepted.
Please note, when joining us at The Pool House, you will not have access to The Pool. The Pool is available for hotel guests & Cabana guests only. For more information on cabanas, see here.
Self-Parking is available for restaurant guests. For more information, visit Getting Here.
Please note, if inclimate weather, The Pool House menu will be served in Margie's.
108-10 Rockaway Beach Drive 11694 New York United States
MondayBreakfast 8AM - 11AM | All Day Menu 11AM-8PM
TuesdayBreakfast 8AM - 11AM | All Day Menu 11AM-8PM
WednesdayBreakfast 8AM - 11AM | All Day Menu 11AM-8PM
ThursdayBreakfast 8AM - 11AM | All Day Menu 11AM-8PM
FridayBreakfast 8AM - 11AM | All Day Menu 11AM-8PM
SaturdayBreakfast 8AM - 11AM | All Day Menu 11AM-8PM
SundayBreakfast 8AM - 11AM | All Day Menu 11AM-8PM