A STAY THAT GIVES BACK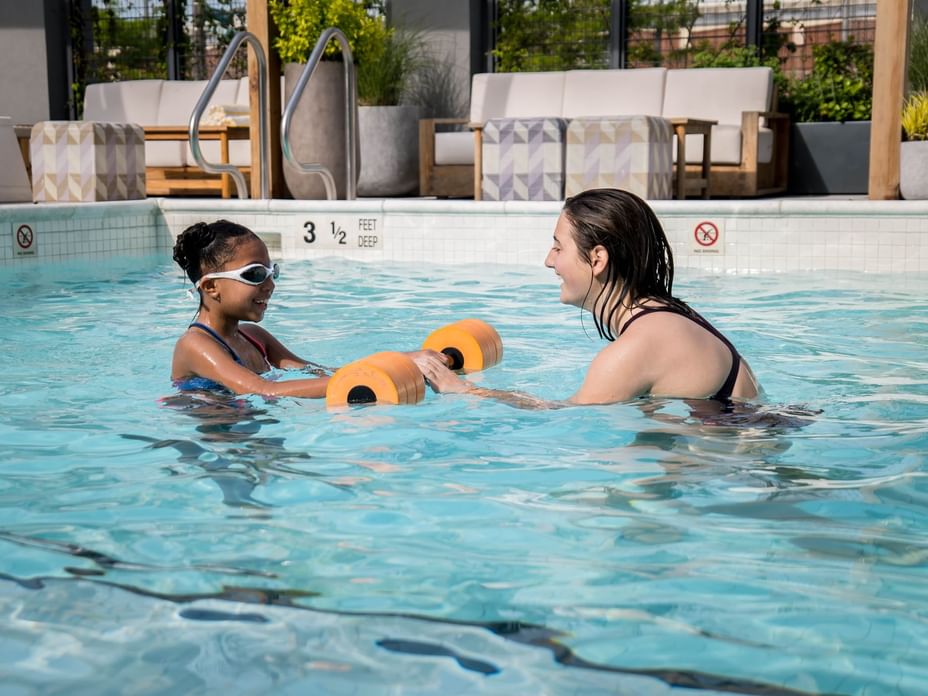 With this offer a 10% donation will be made on your behalf to our Swim Initiative Program. The Rockaway Hotel + Spa and 7G Group have partnered with The Rising Tide Effect, a non-profit that seeks to bring positive change to underserved communities, to support their shared joint goals of uplifting and empowering individuals through swimming.
Following the successful pilot program, which launched in October 2020 and served seven students from St. John's Residence for Boys, The Rockaway Hotel and Rising Tide Effect have expanded the program this summer to serve a greater number of students from across the Rockaway Peninsula. The initiative targets swimmers ages 9 to 14 years old, providing critical swimming skills as they approach greater independence. The primary desired outcome is to ensure that each student can swim to save their life. Lessons focus on swimming fundamentals like buoyancy and basic swim strokes, while also imparting safety methods for navigating marine environments and conditions and creating expansive opportunities for students to use swimming as a vehicle for personal development.
This offer requires a stay of 2 Nights or More
ENTER DATES TO SEE OFFER