Underground System, Sullivann, & Half Waif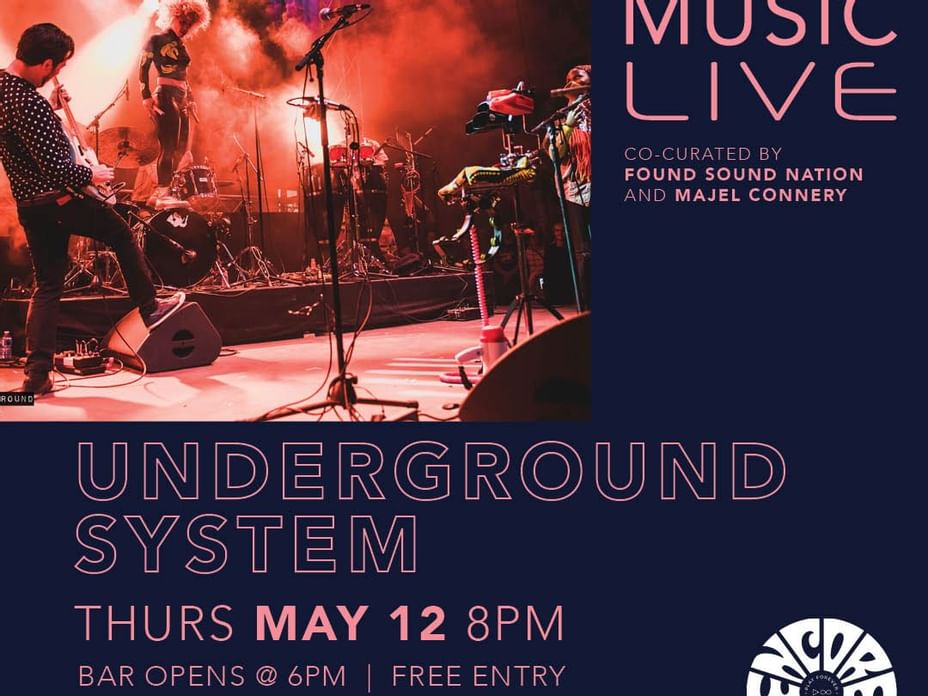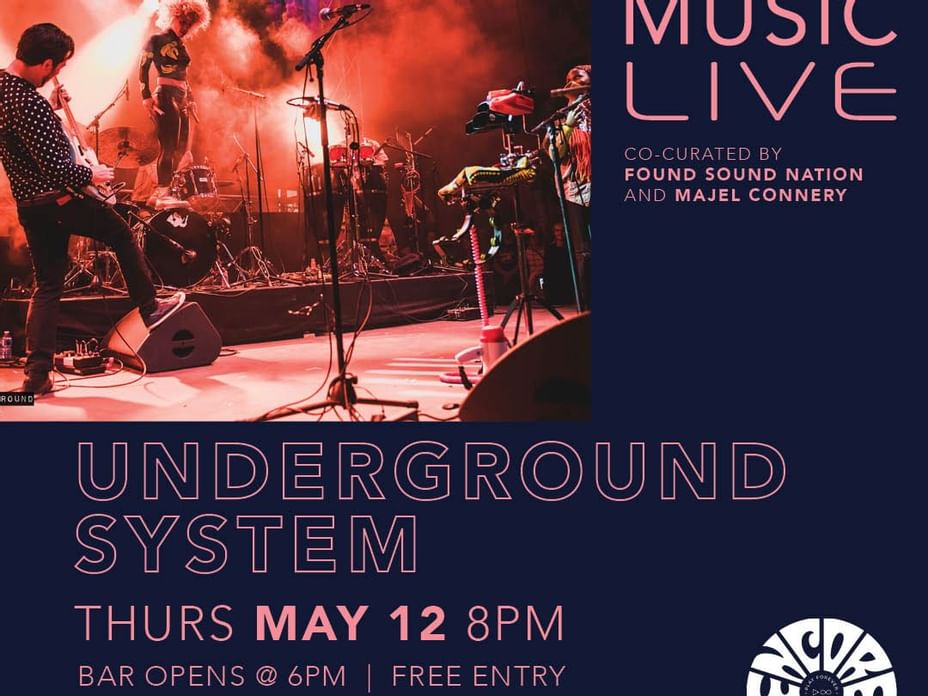 The Rockaway Hotel + Spa launches a music series in collaboration with Brooklyn-based creative agency, Found Sound Nation, co-curated by FSN and Majel Connery, and hosted by Connery.
Echoing The Rockaway Hotel + Spa's ethos of art being a connective tissue that brings people and communities together, Found Sound Nation encourages the diminishing of boundaries in music-making and music-listening, be they ethnic, cultural, or stylistic. Rockaway Music Live is designed to provide a community-centric stage for artists while bringing art and cultural initiatives to the Rockaways.
DATES:
Thursday, May 12th - Underground System (Doors at 6pm | Performance at 8pm)
One of New York City's most dynamic, larger-than-life recent acts, Underground System continues to reinvent its brand of global dance music. From an initial purist interpretive approach to Fela Kuti style afrobeat to drawing on a legacy of NYC indie dance inspirations, the band has crafted a peerless and incendiary sound.

Thursday, June 9th - Sullivann & Half Waif
Sullivann is the art-pop project of Brooklyn-based performer and composer, Catherine Brookman. Along with making her own work, Brookman is an active performer in experimental music and theater projects. Upcoming projects include new multi-disciplinary work with choreographer, Lisa Fagan, called CHILD, and performance with Alarm Will Sound as part of the LA Philharmonic's GenX Festival.
Singer, songwriter and producer Nandi Rose writes and records under the name Half Waif. Over the past decade, Half Waif has built upon her classical training to create a bold and unique sound that melds pop and folk songwriting styles with experimental production and arrangements.