Artist & Book Talk Series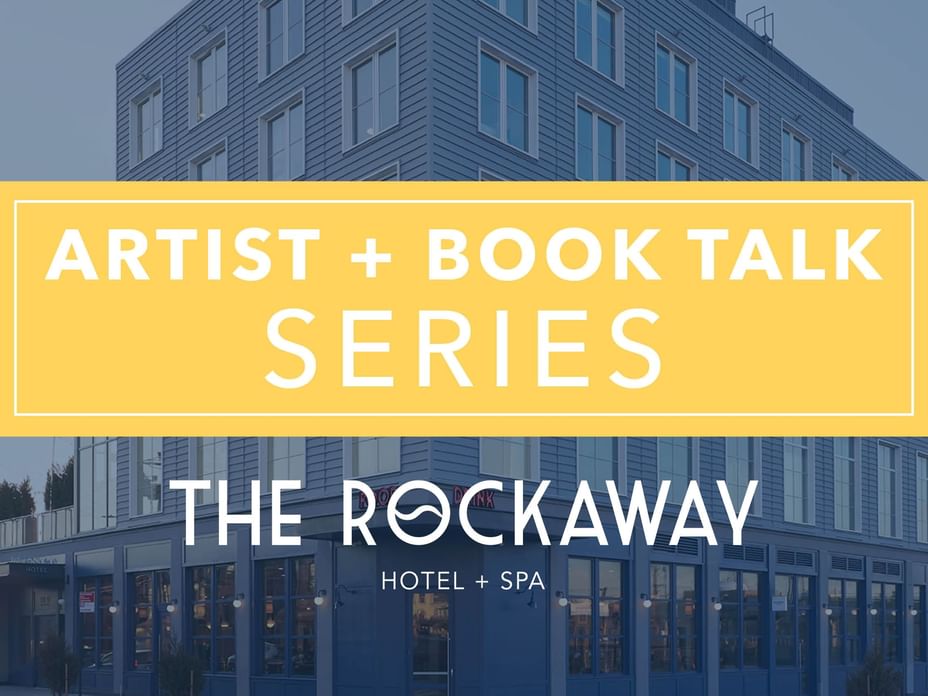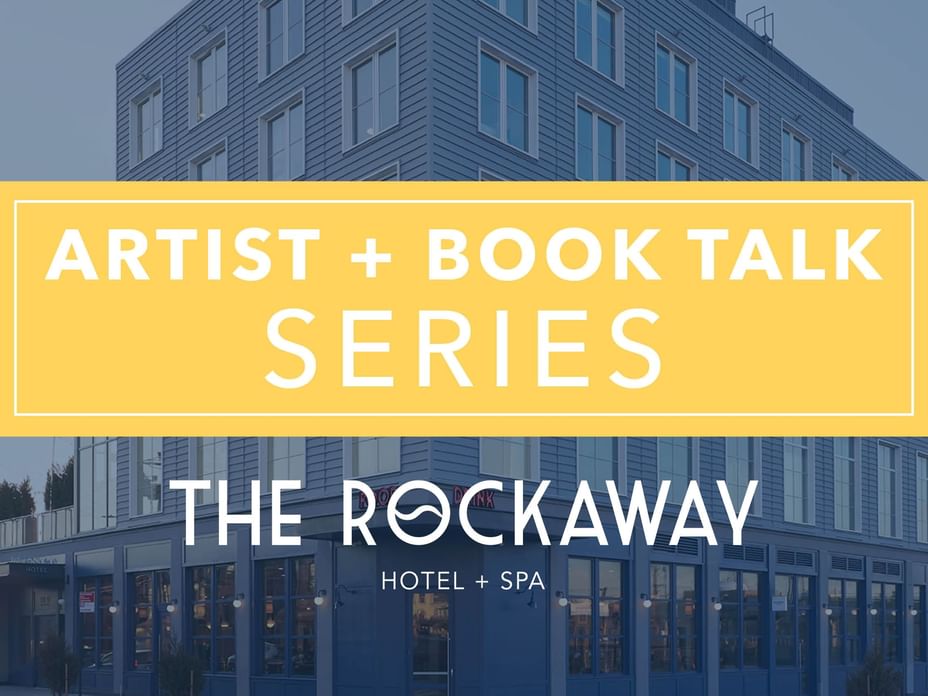 This Spring The Rockaway Hotel+Spa will be hosting artists and authors that have ties to Rockaway to present meaningful presentations and conversations to engage the community and surrounding areas with educational and interesting discussion.
Let us know you're coming here!
May 17th | Susannah Ray in conversation with Sean Corcoran
Susannah Ray photographs at the intersection of city and water, capturing how New Yorkers' lives are shaped by the waters that ring the city. Amidst the challenges of access, infrastructure, history, and climate change, citizens find their own spaces for escape, leisure, and transcendence. She is interested in sharing what is possible, the unexpectedly beautiful, and the resilience of both people and place.
Susannah Ray has had solo exhibitions at The Bronx Museum of the Arts, Benrubi Gallery, Fordham University, and Governor's Island. Her photographs have been published as the monographs New York Waterways and Right Coast and have appeared in numerous publications, including The New York Times, The New Yorker, and The British Journal of Photography.
She has an MFA from the School of Visual Arts and a BA from Princeton University. After many years of university teaching, in 2021 Susannah Ray joined the International Center of Photography as the Senior Coordinator of Continuing Education Content and Curriculum.
Sean Corcoran has been the Curator of Prints and Photographs at the Museum of the City of New York since 2006. He previously served as Assistant Curator of Photography at George Eastman Museum, Rochester, NY, and as an adjunct professor at Ryerson University. Over the years, He has organized a wide range of exhibitions including Through A Different Lens: Stanley Kubrick Photographs;; City as Canvas: Graffiti Art from the Martin Wong Collection; and currently on view, New York, New Music: 1980-1986. He has written extensively on photography including essays forElliott Erwitt: At Home and Around the World (Aperture), Stanley Kubrick: Through a Different Lens (Taschen), and Brooklyn: The City Within. Photographs by Alex and Rebecca Norris Webb (Aperture).
May 24th | Nona Faustine
Nona Faustine is a native New Yorker and award-winning Photographer and Public Speaker. Her images have been published in the British Journal of Photography, New York Times, Huffington Post, LA Times, Elle Magazine, Art Forum, Artnews among many others. In 2019 she was distinguished with the New York Foundation Arts award in Photography, BRIC Colene Brown Art Prize, Anonymous Was A Woman Award, and Finalist in the Smithsonian National Portrait Gallery Outwin Boochever Competition and the Silver Eye Silver List in 2022. Her work focuses on history, identity, representation, evoking a critical and emotional understanding of the past and proposes a deeper examination of contemporary racial and gender stereotypes. Faustine's work has been exhibited nationally and internationally at the National Portrait Gallery, Harvard University, Saint John's Divine Cathedral, Tomie Ohtake Institute in Brazil among others. Her work is in the collection of the Studio Museum of Harlem, Carnegie Museum, and the Brooklyn Museum. In 2021 Faustine's photographs were acquired by the North Dakota Museum, Frederick R. Weisman Art Museum in Minnesota, Brandeis University Rose Museum, Minnesota Institute of Art, Baltimore Museum of Art, Boston Museum of Art and the Lumber Room in Portland Oregon. Her monograph White Shoes published by MACK Books to much acclaim and anticipation made its debut in January of 2022. Faustine's work currently is on view in the exhibition Afro Atlantic Histories at the National Gallery of Art in Washington D.C. April to July 2022, and the Baltimore Museum. She will debut at the Armory in NYC fall of 2022 and exhibit at the Kunstmuseum in Wolfburg, Germany.
June 7th | Alessandro Teoldi
Alessandro Teoldi (b. 1987, Milan, Italy) is an artist whose practice involves textiles, sculpture, drawing and painting. In his work, Teoldi hints at the dissociative trauma of separation and creatively transforms the human need to establish affective connections with simple, everyday materials into intimate artistic mediations. Teoldi has had solo exhibitions at venues such as Marinaro, New York (2020); Suprainfinit Gallery, Bucharest (2018); 11 Rivington, New York (2017); and Baxter St at the Camera Club of New York (2016). His work has been included in group exhibitions at venues such as Palazzo Reale, Milan (2019); Assembly Room, New York (2019); Galerie Derouillon, Paris (2018); Klaus von Nichtssagend Gallery, New York (2017); and International Center of Photography, New York (2013), among others. His work has also been exhibited at Artissima, Turin (2019) and NADA, Miami (2019). Teoldi lives and works in New York.
June 30th | Erica Reade
Originally from Montreal Canada, Erica is a Brooklyn-based freelance photographer. She has a background in youth development and women's empowerment, with a focus on using photography for social justice. She is the Founding Director of Camera of the Month Club, a NYC photography collective. Her work is held in a permanent collection at the Rockaway Hotel, and privately across the United States, Canada and Europe. She has collaborated with photo partners Lomography, Nikon and The Get Gallery on various photo projects. She spends most of her time photographing the beaches of NYC, with a focus on the Rockaways and Fort Tilden. She has been working on her current series, Beach Lovers, for over seven years. Her first photographic book, Beach Lovers, comes out June 1st, published by Daylight Books.
July 19th | Diane Cardwell
Diane Cardwell, author of Rockaway: Surfing Headlong Into a New Life, is a former reporter and editor for the New York Times. An inaugural writer of, "Portraits of Grief," the signature profiles of those killed in the 9/11 attack, she also covered alternative energy, politics, urban development, the New York hospitality industry, the borough of Brooklyn and even surfing, focusing on how new priorities, tastes, policies and technologies change people's lives. She was a John S. Knight Fellow at Stanford University and, before coming to the Times, an editor at 7 Days, an award-winning New York weekly, a founder of Vibe and an arts and entertainment contributor and editor at several national magazines. She lives, gardens and surfs in Rockaway Beach, New York.