MoMA PS1's Warm Up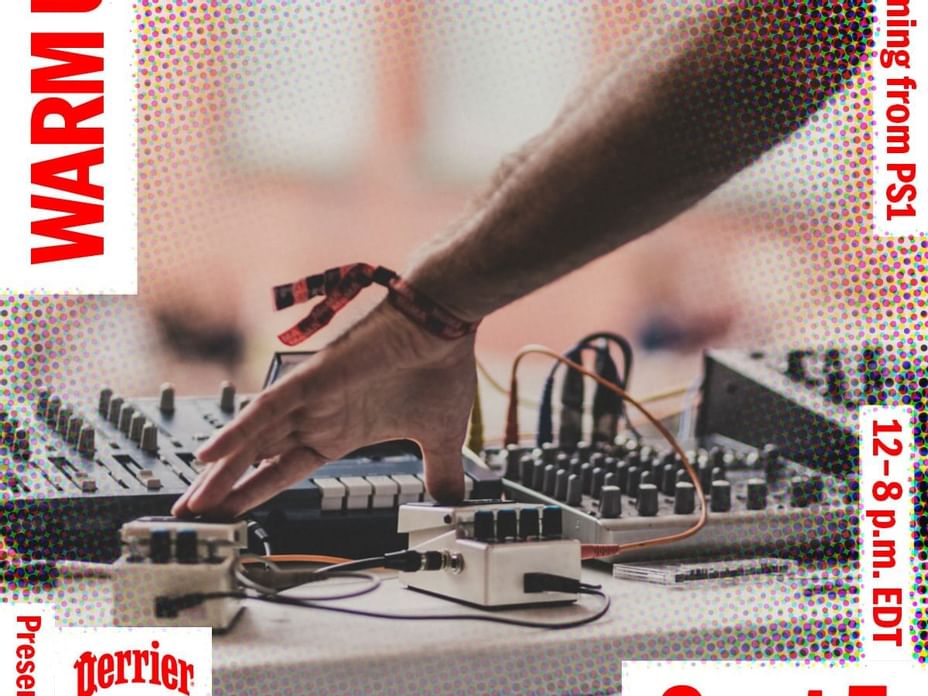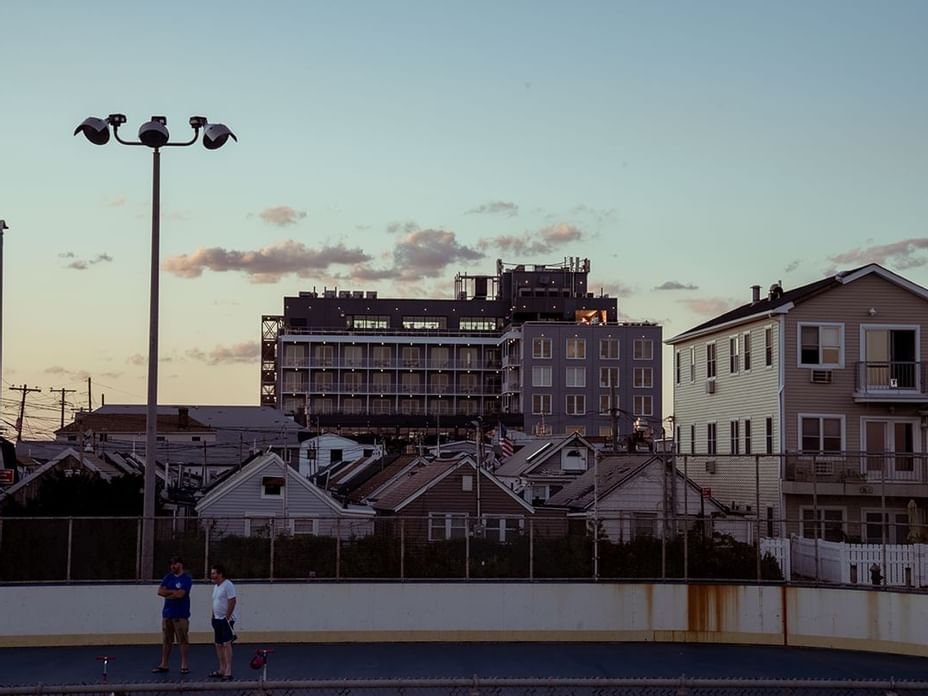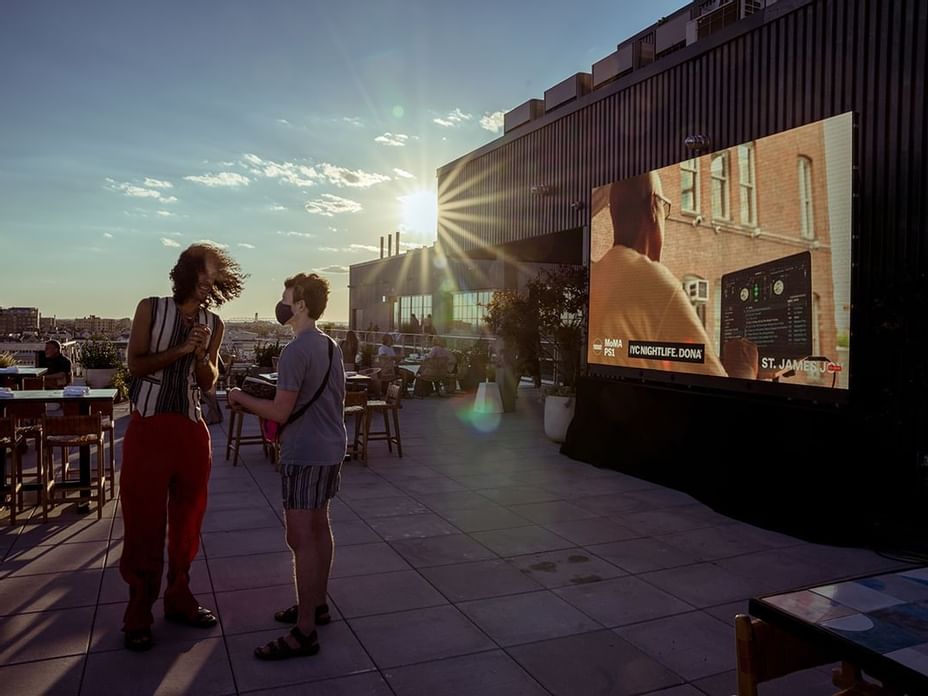 Saturday, September 5, 2020
Custom Spotify Playlist: MoMA PS1 Warm Up x The Rockaway Hotel
---
Press Release:
WARM UP RETURNS ON SEPT 5 2020 WITH ONE-DAY LIVESTREAMING PROGRAM BROADCAST ONLINE AND AT OUTDOOR VENUES ACROSS NEW YORK CITY
Lineup Features Exclusively NYC-Based Artists and Collectives to Celebrate Our Local Music Communities
LONG ISLAND CITY, New York, August 25, 2020 – On the Saturday of Labor Day weekend (September 5) from 12 to 8 p.m., MoMA PS1 will present an all-day livestreaming edition of Warm Up that celebrates New York City's music communities in light of the COVID-19 pandemic. With eight hours of continuous music streamed live from MoMA PS1's iconic courtyard and framed by stage design created by a New York-based artist, Warm Up will feature twelve DJ sets and live performances by artists who represent the city's expansive music community, including Papi Juice, an art collective celebrating queer and trans people of color; Barbie Bertisch, who runs the beloved fanzine Love Injection; Bronx-based label Sie7etr3; and more. The full lineup follows below. Broadcast globally in partnership with music streaming platform Boiler Room, this one-day-only program will also stream at outdoor music venues across the city, allowing audiences to patronize the open, outdoor cultural spaces in their neighborhoods. These venues include The Rockaway Hotel, the official hotel sponsor of Warm Up; Queens Botanical Garden; 99 Scott; Cafe Erzulie; Elsewhere; Ode to Babel; Public Records; and Rise Radio. Please refer to each venue directly for details and reservations, as well as information about their COVID-19 policies.
To help support music spaces and artists across the city that have been devastated by the COVID-19 pandemic, PS1 is teaming up with Red Bull to raise money for NYC Nightlife United, an emergency relief fund focused on supporting BIPOC-owned and led businesses that create safe spaces for BIPOC and LGBTQIA communities. Warm Up audiences will be encouraged to donate to the fund during the program. Through a merchandise program supported by Red Bull, attendees will be able to purchase t-shirts designed by Willie Norris that recycle Warm Up 2018 deadstock designed by artist Andrew Kuo to benefit NYC Nightlife United.
Warm Up, now in its 23rd season, is one of the longest running music programs housed within a museum. As an integral part of MoMA PS1's curatorial program, Warm Up seeks to elevate innovative, underrepresented voices and connect fans with music's most important artists. The program's alumni include contemporary creators Solange, Black Dice, Cardi B, Jamie XX, Lizzo, Skepta, Thom Yorke, Four Tet, and A-Trak as well as legendary DJs including Derrick May, DJ Premier, and Ritchie Hawtin.
Warm Up 2020 is organized by a curatorial committee led by Taja Cheek, Assistant Curator, MoMA PS1, with Dean Bein (True Panther Records), Isabelia Herrera, Jonas Leon (On-Retainer Agency), Eliza Ryan, Matt Werth (RVNG Intl.), and Naomi Zeichner (YouTube).
Special thanks to Perrier; The Rockaway Hotel, the official hotel sponsor of Warm Up; Red Bull; and the MoMA PS1 Board of Directors.
The stage design initiative for Warm Up 2020 is generously made possible by Perrier.
LINEUP
Oscar N + Adam R. / Papi Juice / Brooklyn, NY
J.I. / Interscope / Crown Heights, Brooklyn, NY
Chucky73, Dglo73, Fetti031, YoungKilla73 / Sie7etr3 / Bronx, NY
Stonie Blue / BELIEVE IN YOURSELF DO IT YOURSELF RECORDS / Brooklyn, NY + Dallas, TX
DJ Chill + Jo Vill / St. James Joy / Brooklyn, NY
AceMoMA / HAUS of ALTR / New York, NY
Eartheater / PAN / Queens, NY
Saz n Department (Diego Hauz, Sebasti n Maria, Magnolia Polaris, Probabablyourdaddy) / Saz n
Department / New York, NY
KeiyaA / Forever Recordings / Brooklyn, NY
Barbie Bertisch / Love Injection / New York, New York
Analog Soul / Uzuri + Sublimate / Brooklyn, NY
Disco Tehran / New York, NY + Tehran, Iran
moma.org/warmup
#WarmUpWYA
ABOUT MoMA PS1
MoMA PS1 champions how art and artists operate at the intersection of the social, cultural, and political issues of their time. Providing audiences with the agency to ask questions, access to knowledge, and a forum for public debate, PS1 has offered insight into artists' diverse worldviews for more than 40 years. Founded in 1976 by Alanna Heiss, the institution was a defining force in the alternative space movement in New York City, transforming a nineteenth century public schoolhouse in Long Island City into a site for artistic experimentation and creative expression. PS1 has been a member of New York City's Cultural Institutions Group (CIG) since 1982, and affiliated with The Museum of Modern Art since 2000.